This morning I decided to cut some flowers from my garden.  I do not pretend to be good at flower arrangements, all I do is cut a bunch of flowers at different lengths and stick them in the vase and expect the beauty of the flowers to do the rest.  When I plant flowers in my garden, I tend to pick varieties that can be cut.  I love to have fresh flowers in the house.  In my garden over the last couple of years my flower varieties have grown and I have  been able to have cut flowers in the house most of the Summer and well into the Fall.  I am waiting for my zinnias to mature because they are my favorites.
 
These are a couple of the vases that I use.  They happen to be ones that I received flower arrangements in as gifts from florists.

Some of the flowers that I grow are a small variety of black eye Susana's.  The plants themselves are about 24" high and multiple quickly.  I will need to separate mine next year as they are taking over the area they are planted in and are starting to shade my roses. 

These flowers grow in bunches.  I remove most of the leaves before I put them in the vases as this keeps the water from smelling bad after a day or two.  I add fresh water every couple of days and black eye susans will continue to look nice for about a week. 
>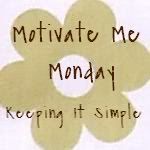 >
>