With our daughter Lindsey moving out into her own home, the last couple of months we have been on a quest to find furniture on a bargain budget.  Just because we had little money to spend did not mean that we had to leave fun design at the door.  Lindsey found the pink flower fabric on sale and knew that this was the fabric she wanted for her sofa.  As a single gal, she knows that if she is going to ever have a pink sofa the time is now before other opinions have to be considered.  But she did not even have a sofa to cover yet.  Off to garage sales and thrift stores she went.  She found the jackpot one evening at the Goodwill.

This is what we found that night at the Goodwill for, get this, $19.99.  Yes, score!  The cushions are not shown in this picture but they were in good shape other than the fact that this white canvas was filthy.  The piece was sturdy and had a good shape so we knew that it would make a great pink flowered sofa.

First I took off the white canvas cover and found this other upholstery fabric underneath which was like new.  So the transformation began.


 Lindsey made the cushion covers in my Stitches by Sturman studio.
 
The finished project was all that we expected and Lindsey is over the moon with how great it looks in her new great room.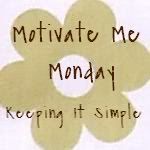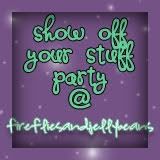 >
n-2.jpg" />